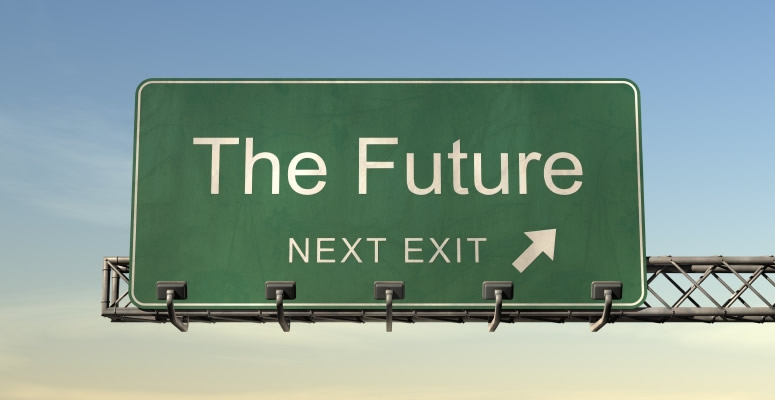 This could be a long one, so buckle up.
I recently made a career change. While deep in my own out-of-state exploration phase, I was the hiring manager filling new positions with the company I would eventually leave. Yes, it felt strange, downright odd, in fact. Navigating these two competing commitments put me in a unique position to learn about career searching and the hiring process. In no particular order, here are the things I learned in my concurrent roles as recruiter and candidate
(Image from lonestar.edu)
.
Get OK with yourself - Yep. This could be a doozy - or not. If you have work to do cleaning up emotional baggage or other mental health challenges - get to it. The longer you wait the harder it is - and the energy you're dedicating to coping/dealing reduces the energy available to be an authentic participant in your relationships, which affects career exploration.
Be diligent and unwavering in your vision - When you've arrived at what it is you want, whether it's a specific job, a career move to another industry, or relocating - stick to it. IF you've been honest and forthright with yourself as you honed in on this vision - your "Why?" - you'll only compromise your long-term happiness by compromising your vision.
Use Pros/Experts - If you can't bear the thought of re-writing your resume, or cover letter writing only sparks anxiety, you might be better off paying to have them done for you, especially if the last time you updated your resume was 10+ years ago. Shop around. Ask friends. Chances are there's a marketing freelancer within your network that can help.
Ask for help - and listen - Who do you know that reflects your opinions back to you honestly - someone you will actually listen to? What insights do you need about yourself and your capabilities to inform your career exploration? Maybe a career counselor is the way to go. Maybe a close friend that has seen you through personal and professional life phases. Either way, be sure to truly listen to what they're telling you.
Write a (good) cover letter - I was blown away when I'd receive resumes that were not closely matched to the job description with no letter to explain how they would fit the role. Why, exactly, are you applying? Oh. I see. You're wasting everyone's time. Now, if your cover letter is generic and does not illustrate why you're a great candidate for this job, it's almost as bad as not writing one.
Be brief - This applies to cover letter writing, networking, and other forms of career seeking correspondence. A hiring manager could be inundated with applicants - a verbose cover letter = circular file. A busy professional you've been connected to may skip over a 4 paragraph introductory email and forever lose it below the fold. Be clear and get to the point...nicely.
Be punctual - Really? I have to include this? Yep...because I had a tardy candidate blame traffic. Look, if traffic is unpredictable in your area then leave ample time and park yourself at a local coffee shop. The consensus of my peers is that this may not be enough to disqualify you, BUT, as a tiebreaker, you lose.
Follow up - This is important for networking, interviewing, and generally being a nice person (see #12) Nothing says "I truly appreciate your help" more than actually saying that to the person that helped you in an informational interview. If you're interviewing for a sales job and you don't ask for the contact info of your interviewer for follow up - you've effectively lowered your odds of winning the job (sale).
Do your homework - Use the web (assuming that works for you). If your goal is to work for a BCorp, then you might want to study up on the history of the movement, along with what the company does. Jeez, at least read some recent press releases (if they exist).
PROOFREAD! - And have someone else do it too, if you have that access (update 1/11/17 - I found a typo in this post I just fixed! Ack).
Network - Think about what you can offer the people you meet, not just about what you would like to find out. This was reinforced for me by Markey Read of Career Networks, Inc. Develop your 30-second personal elevator pitch and refine it along the way. Be sure it's not too vague, people are generally willing to help, they just need you to tell them how they can help. Too vague a request leaves them unsure of to whom to connect you with, which means you won't get connected. If you meet someone interesting, stay connected, nurture the relationship, send them occasional notes about things they might find interesting, invite them out for coffee, etc.
Dress appropriately - This can be a challenge if you cannot get a gauge of the organization's culture and typical mode of covering oneself. Wearing casual Friday attire to a law firm could be just as bad as wearing a suit to a organic gardening start-up. It could illustrate that you might struggle to fit in. If you have the chance to ask about the office dress through networking, do it.
Practice gratitude - It not only makes you a happier person, it also reinforces the fact that you care and appreciate the person's help/career opportunity. Take the time to send a handwritten thank you note to the people that help you along the way. You're demonstrating your gratitude, and potentially standing out from a sea of people.
Include your contact info - repeatedly - A cover letter with no name, address, email, phone number? Really? Yes. It happened. Make it easy to find you, name the files you're submitting online with your name and the position (think about how the recipients will be organizing and searching for electronic documents). Make sure your name, email, and phone are included on every page you submit. Make it easy to find and contact you.
Join Professional groups - Looking to make a career change/industry change? Look for professional organizations in your new industry and join them. Get active online or in person, ask questions. Tell people your story and share your goals - you'll find the help you need.
Engage in and with social media - OK, depending upon your generation, privacy concerns and the like, this might be tough. Though, if you're seeking to work in marketing for a consumer products company, you should probably be up to speed on Facebook, Twitter, Instagram, and the like. Follow the organizations you're interested and engage with their content, you'll get a feel for their culture and you never know how this could help. Oh! And make sure your profiles are up to date and neat. You may also want to look through your Facebook tags to clean up and transgressions that you'd prefer others not see.
Manage expectations - Get a clear view of your transition timing. Expectations for the time period to give when you give notice vary, typically ~2 weeks for most employees and ~4-6 weeks for managers, maybe far longer in academia and executive levels. While you may be eager to start your new adventure, be clear with your prospective employer about expectations and time lines for a transition to maintain your professional reputation.
Update your resume/career accomplishments as you go - Few things can be as daunting as updating/recreating your resume/CV after many years of neglect. So, as with other professional activities, update it as you go. Take the time to reflect on your last role and record the what's (results) and hows for your resume as well as more detailed information in another document to draw upon for future interviews and career exploration. If you maintained a good relationship with a former employer, follow up with someone after they've filled your position and see how it's progressed - it's possible that you laid the groundwork for a project that achieved its full potential with your successor at the helm.
Think about your career narrative - The term "climbing the corporate ladder" is less applicable today than ever. Look at your next career/job choice as a chapter of the career novel (or eBook) you're writing. How does it mesh with what you've done in the past? How does it build on your experiences? How does it reflect your ambitions and who you want to be in the world?
Coordinate social media posts with your partner - In this day and age of interconnections, make sure that you and anyone else that may need to navigate a career transition is aware of and approves of social media sharing. You never know who might be connected to whom and spill the beans in a most inopportune way.
Be honest and nice in an exit interview - There's not much in it for you to launch into a flaming excoriation of a manager or (soon to be) former coworker upon exiting. Of course, situations vary and depending upon the organization, you may feel compelled to offer feedback to help them improve, do so honestly and judiciously.
Try something different -I do not have direct experience with this, but I've read about the guy that rented a billboard in London to land a job. Depending upon your situation, resources, and industry, something like this could be the right thing to do.
So, to all the HR professionals out there, what did I miss? For hiring managers and career changers, what have you experienced? I'm curious.